"RDA brings competency, craftsmanship, and integrity to all of our renewable energy projects. We pride ourselves on providing the most robust renewable energy systems possible while meeting the diverse needs of our clients."
Alan C. Watts, President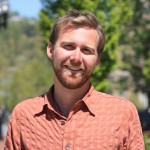 Alan has been in the renewable energy and energy efficiency industries since 2005. His experience ranges from project management, design and estimating to on-site technical lead for several of the largest solar installations in the country. Alan's formal education includes degrees in Renewable energy, Construction Management, and Business, and he has achieved a NABCEP PV and Thermal Installation accreditations. He has extensive hands-on experience in solar thermal, solar photovoltaics, micro-hydro and small wind, and specializes in commercial-scale solar thermal. Since entering into the industry, Alan has been involved with the installation of over 5,000 solar thermal panels in the Southeast.
John K. Gravitt, PE
John is a solar designer with extensive experience in the commercial sector. He has engineered over 100 commercial- and industrial-scale solar thermal projects, including the largest flat-plate collector system in North America. John has experience in structural, electrical and mechanical engineering. His degree – from NC State – is in Mechanical and Electrical Engineering. He has over 15 years of experience in commercial and residential construction. John believes that the greatest ideas come from collaboration and that the small industry of solar thermal in the U.S. must work collectively to promote a positive public image of solar thermal and renewable energy by encouraging open dialogue with clients and the public regarding system engineering applications and methods
Josh Beck, Lead Field Technician
Bio and Picture Coming Soon!
Adam Sacora, Quality Control/O&M
Bio and Picture Coming Soon!.
Lynn Burns, Office Manager
Bio and Picture Coming Soon!